Tips on How to Measure Your Dining Space
---
To create a comfortable and functional space, you need to make sure you have enough room to relax and maneuver. Here are just a few key points to ensure your room -large or small- will appear bright and spacious!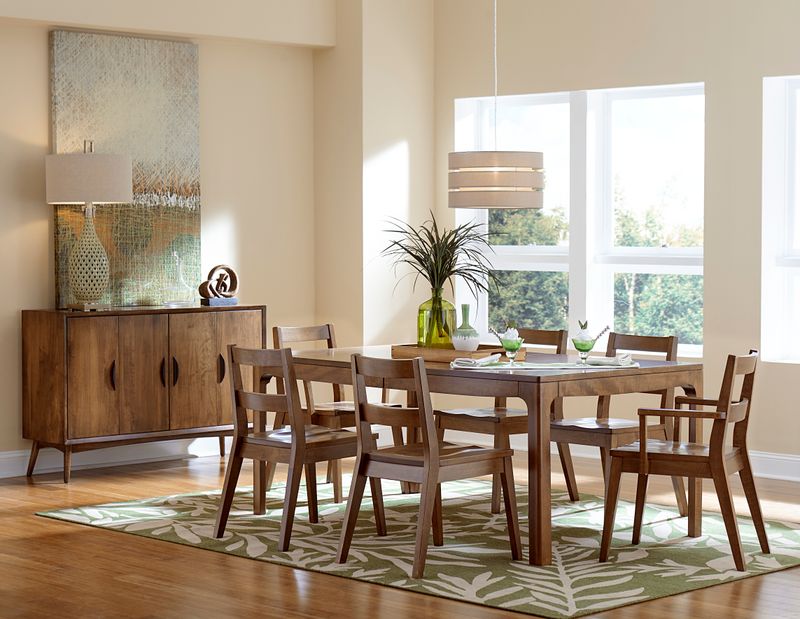 Chairs
The amount of chairs you are able to place at a table can be determined in various ways. If you choose a trestle or pedestal table style versus leg, you may have a bit more space as you will not need to worry about the placement of the table legs. A round table also tends to seat more as there are no corners. This is great choice for smaller areas!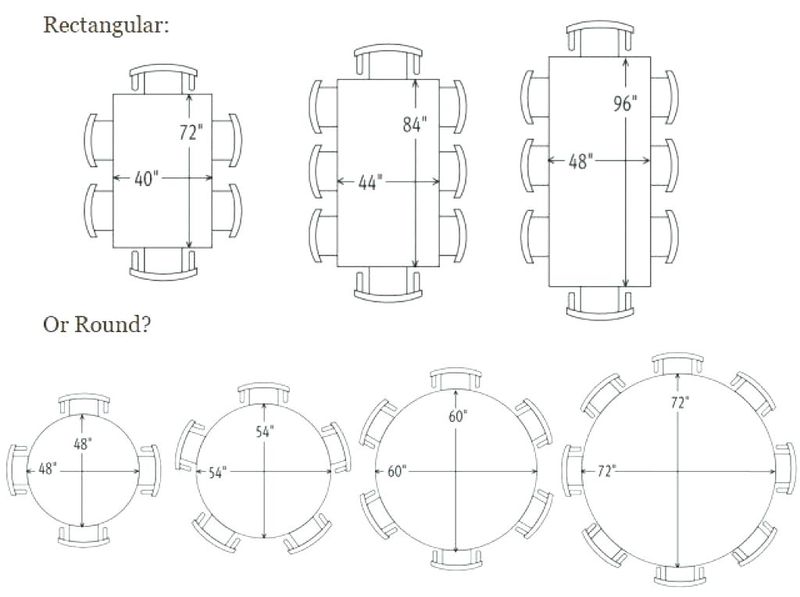 Place Setting Width
Figure 24" or more for each chair for a comfortable seating spot. If there are little ones in the picture, consider using a bench to optimize in smaller spaces!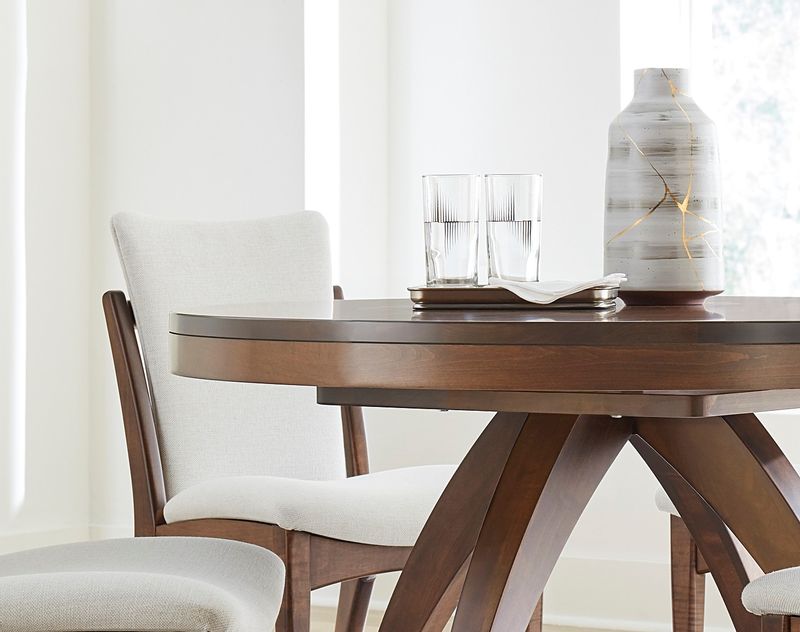 Space from the wall or cabinet
We generally recommend around 36-40" between your furniture and the edge of other furniture or the wall. That way you can comfortably push out your chair, or walk behind someone that may be seated. Accessibility to open a cabinet door is also something to consider.

Design
Rugs
When choosing a rug for your dining space, ensure it accommodates all the chair legs. This is usually about 24" from the edge of the table.
Lighting
Lighting above your table can do wonders! Choose something that creates a wide range of light. Hang your fixture around 30" above the table to keep visual lines open and any center piece clear of obstruction.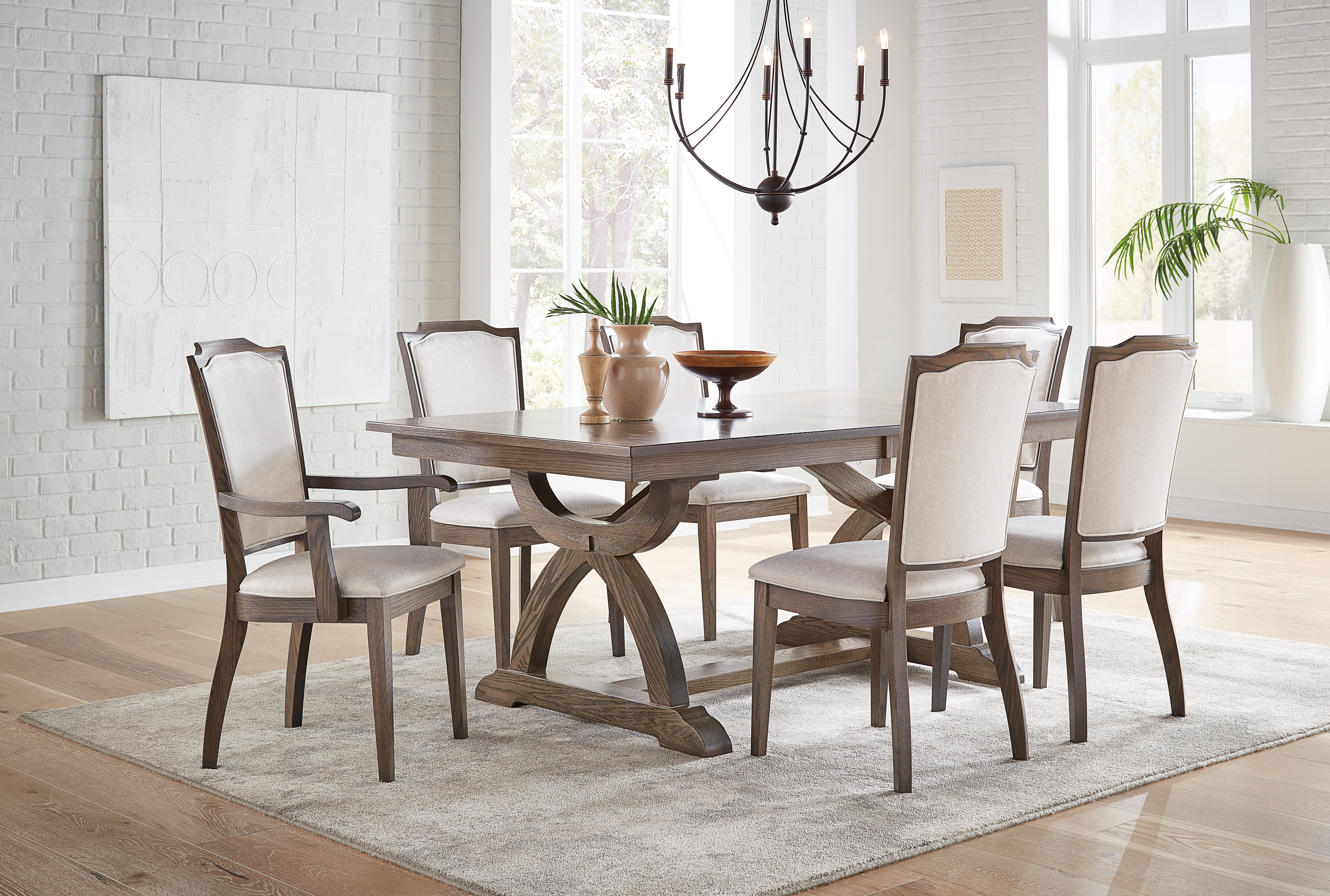 What about you?
Looking for the perfect dining set to fit your unique space? We'd love to have you visit the showroom or browse the website to spark your design ideas!
The options are limitless...from Modern to Rustic. Any Size. Any North American Hardwood (and a few others too!). Any Color. Any Chair Style.
It's up to you!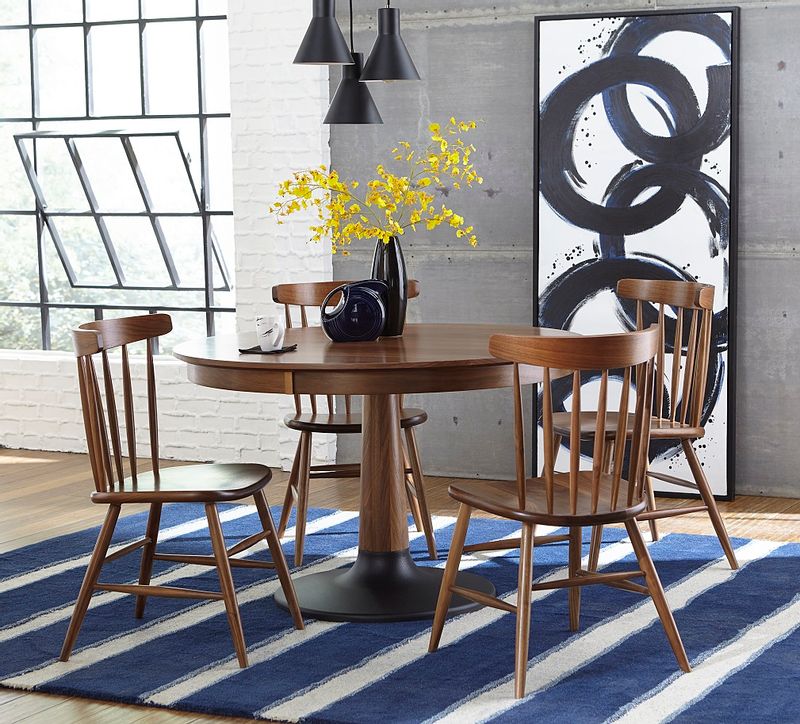 Real. Wood. Furniture.