The Inside "Scoop"! Railside Furnishing's Outdoor Furniture.
---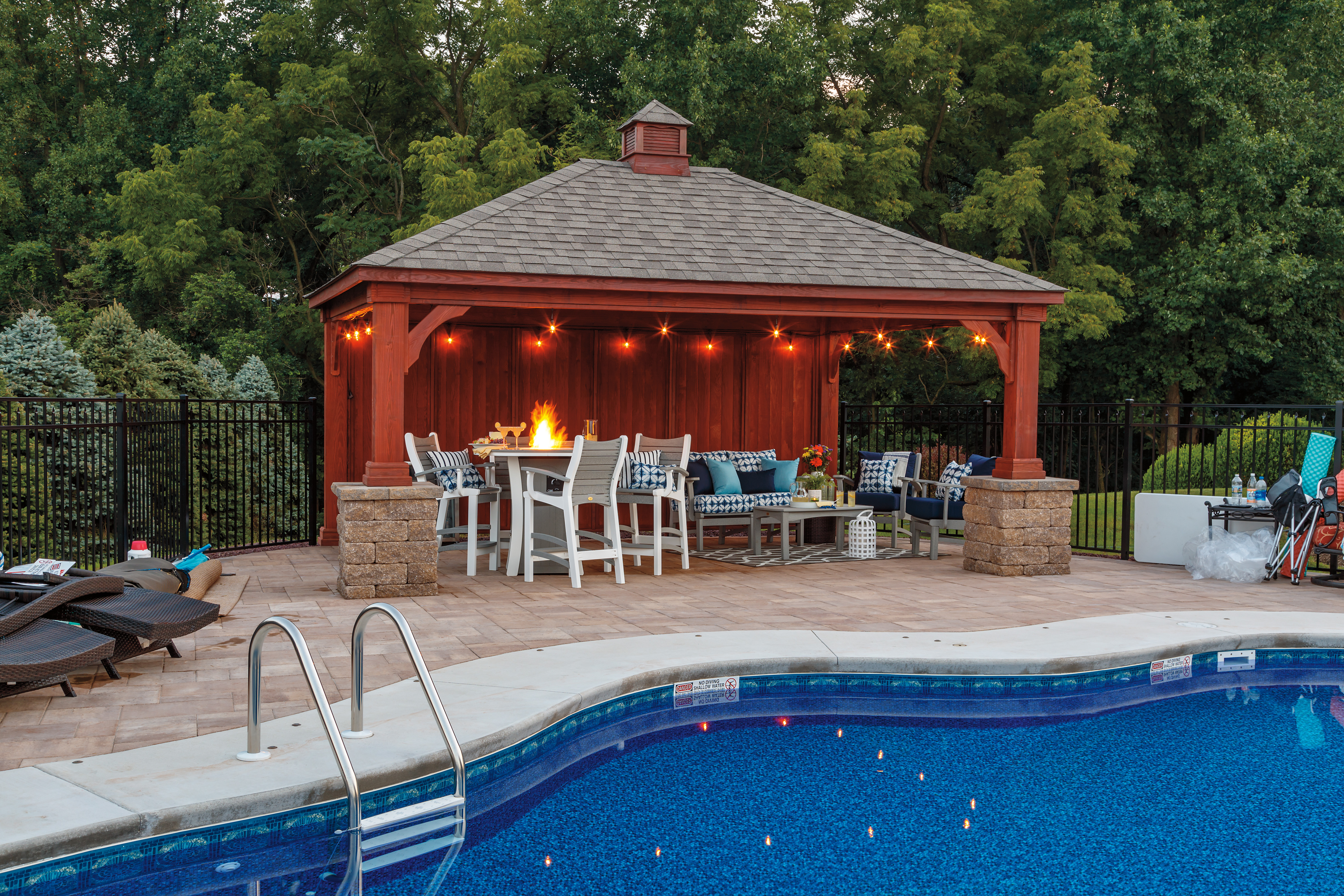 Why Choose Poly?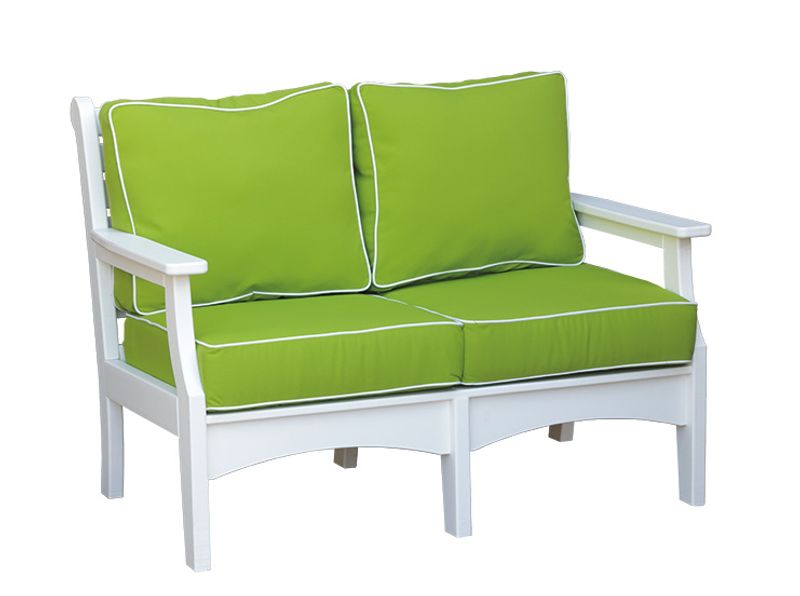 - Low Maintenance!
Poly lumber is the popular choice for outdoor furniture today, and for a good reason. Poly has many advantages over wood. Poly furniture is made from a durable high-density polyethylene, a recycled plastic that will never need to be painted or stained. Unlike wood, it will not split, crack, or rot, and is not susceptible to insect damage. Poly furniture can also be left out in the winter weather and will save that extra corner for more storage space!

-Corrosion Resistant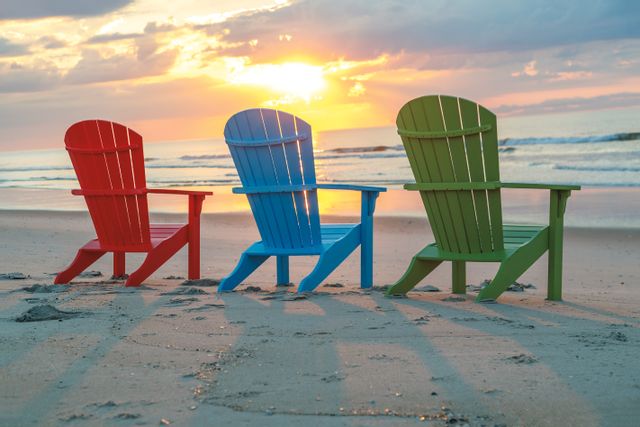 If you live near salty sea air, you can relax! Our poly furniture hardware can take natures pounding. The fasteners are chrome plated stainless steel. Used widely in the saltwater marine industry, these fasteners resist corrosion better than the typical grades of stainless steel.

-Fading Resistant
Many people ask about fading. All our poly contains UV-inhibited pigment systems. This is highly resistant to fading. The color goes completely through the lumber as well, versus only a surface "paint" type of color.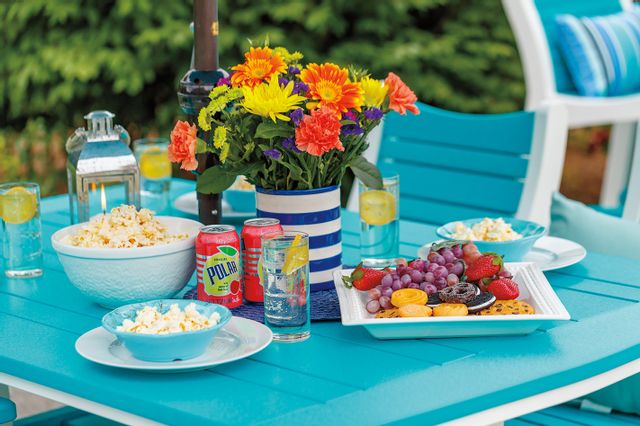 Long, strong screws are wonderful for holding furniture together - but not so easy on the eyes. That's why our poly furniture is designed to hide them internally. It's not an easy task, and many poly furniture manufactures don't take the time or trouble to do it.
Not all poly furniture is alike! Here at Railside, we only believe in offering you the best.

-A Multitude of Colors!
Browse more colors and ideas HERE on our website.
Choose from Tropical Brights to Standard Earth Tones...and even a few that take on the natural appearance of real wood grain!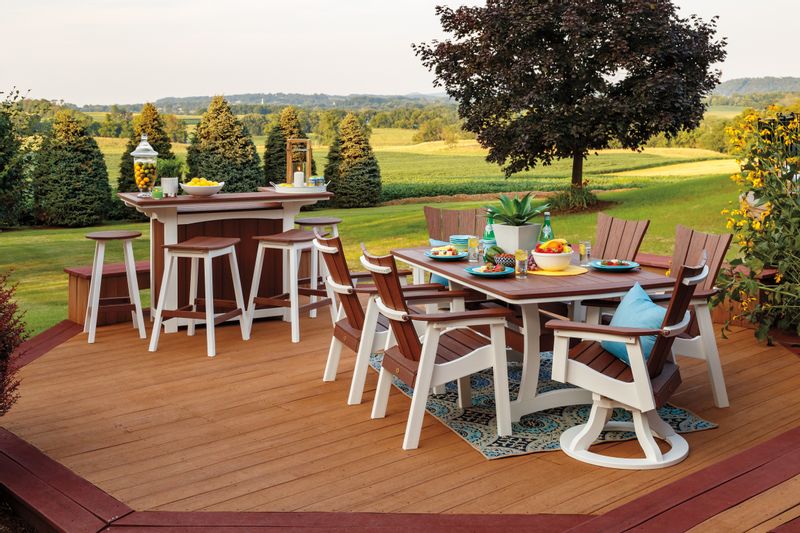 Railside Furnishings Outdoor Furniture allows you to create a relaxing, comfortable, and stunning environment
It's a perfect way to enjoy life outdoors!