The Truth About Our Monarch Rest Mattresses.
---
Mattress hunting these days can be so difficult. All you have to do is search "mattresses near me" and you are blown in the face with too many options and opinions than you care to know about! Or, not to mention the time you have for them.
Read on for some simple, truthful points on our Monarch Rest Mattresses - Crafted by Rainbow Bedding!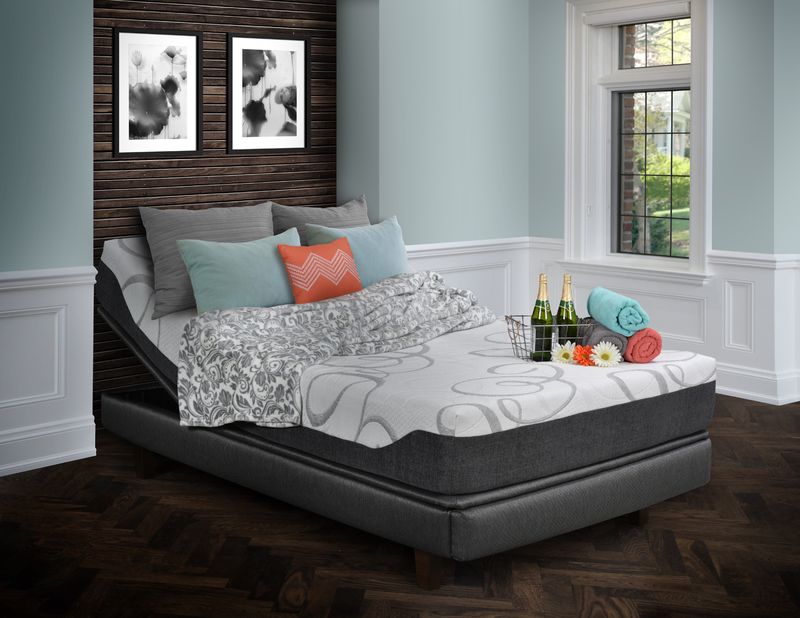 Quality never has a fear of a close-up look.
Looking for quality in a mattress is just as difficult as finding the perfect one. With prices ranging from 6 figures (No, this is not a typo!) to only 3, it's essential to know the materials and warranties in the mattress you are interested in. Here at Railside Furnishings, we know why we use what we use in our mattresses and we're not ashamed to show you.

The Perfect Choice Mattress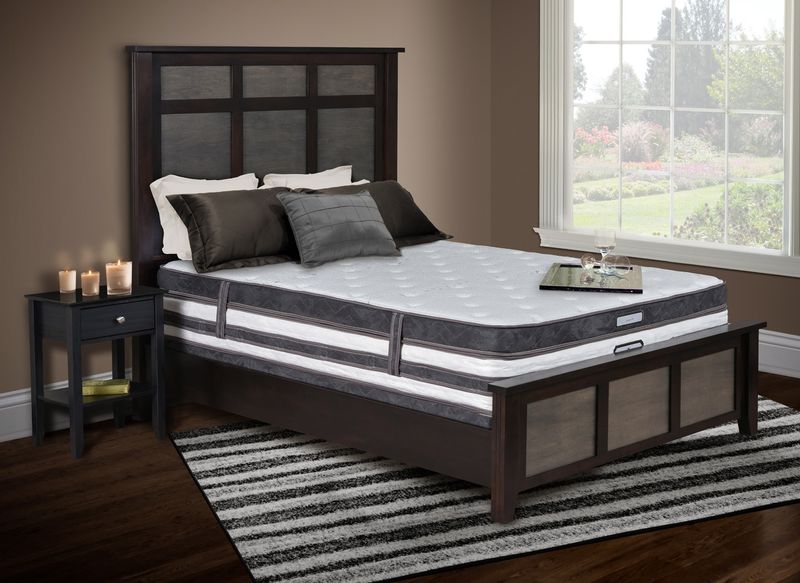 A Peek into the Perfect Choice Mattress - Exclusively Monarch from Rainbow Bedding Co.
This unique replaceable pillowtop mattress is one of a kind. You probably will not find any like this anywhere else. Today only a few select builders throughout the world build a mattress based on this concept. This innovative, versatile idea was introduced in 2002 and has been continuously tested and updated. Perfect Choice - Exclusively from Rainbow!
Our natural Talalay latex foam is breathable, hygienic, moisture dissipating, hypoallergenic, antifungal, antibacterial and even anti-dust mite! We now offer five customizable pillowtop foam options that make this mattress the obvious perfect choice. By saying custom, we really mean that too. His-and-her comfort are available with this pillowtop. If one partner likes the super plush foam and the other prefers a firmer foam, Rainbow custom builds the mattress so it's firm on one side and plush on the other! Any combination is possible.
With this great design, the question is, "why aren't other manufactures building mattresses this way?" As we all know, "custom" is something that is not mass-produced. A mattress like this does not flow smoothly through a production line. Therefore, it seems to be practical only for smaller mattress makers.
The 20 Year Monarch Warranty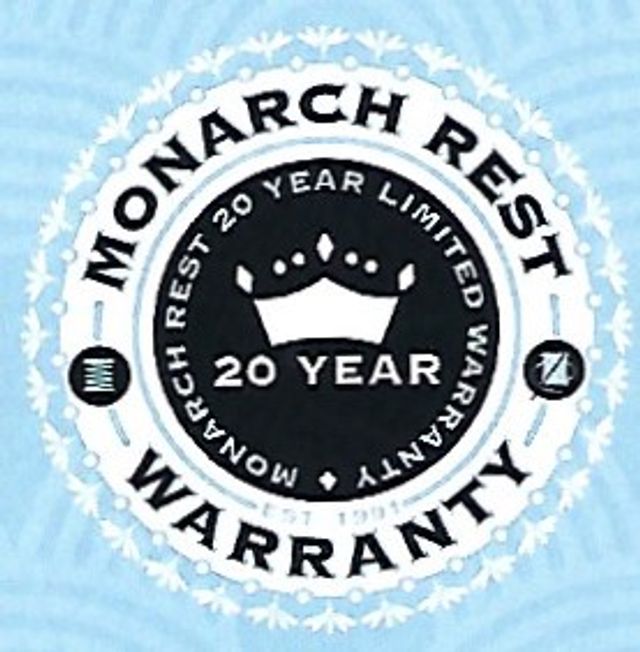 The primary problem with the mattresses the national brands are building today is that they quickly develop body impressions-- which is the indentation, depression, or hole that remains after you have crawled out of bed. The reason mattresses develop these body impressions is because many manufacturers are using light weight low-density foams for their padding. These light weight foams soon forget what height they originally were. To compensate for their poor quality components, most manufactures will not warrant their product unless the body impression exceeds 1.5".


All Monarch Rest mattresses are covered by a .5" body impression warranty. That simply means if your mattress develops a body impression deeper than .5" within the warranty framework, it will be replaced or repaired free of charge.
To Measure a "body impression", take a straight edge over the mattress and measure how deep the hole is.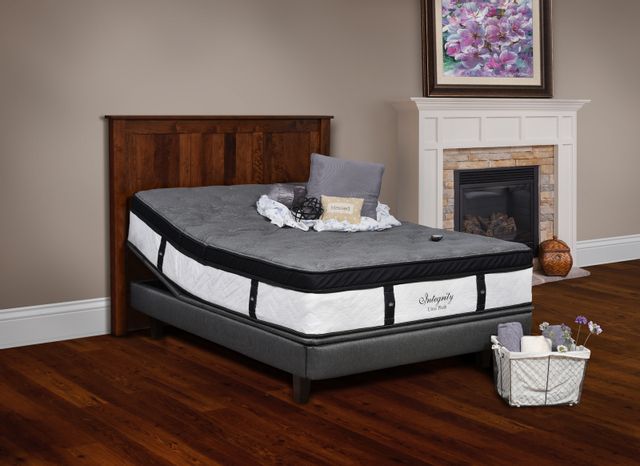 Choose Quality.
Find Custom-made Comfort.
Enjoy Monarch's Promise of a Great Night's Rest.