The Story Behind a Portable Sawmill, a Home Project, and Passion For Craftsmanship
---
Sawmill with Kiln in Background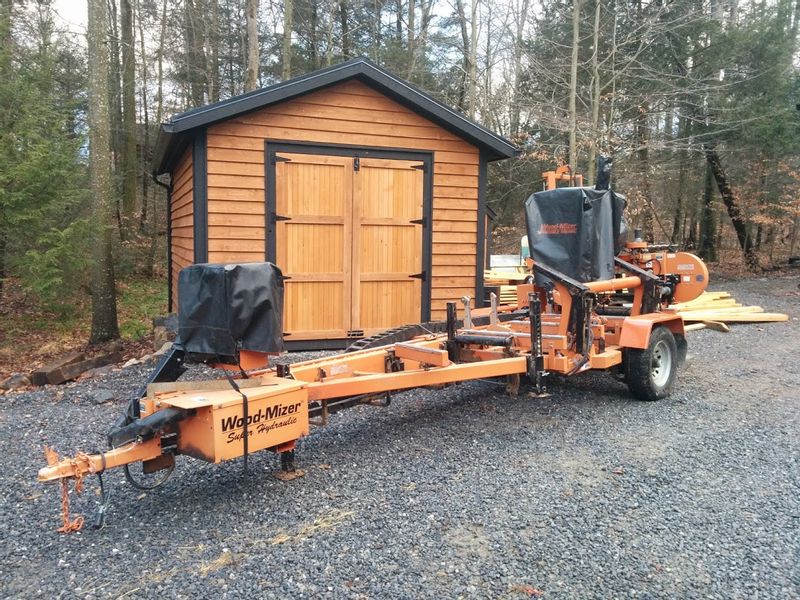 In 2006 we purchased an LT40 Wood Mizer Portable sawmill. It started out just as a project to clear our own back forty (i.e. the backside of a property).
In this case, it was our own woodland with trees that were ready to harvest.
With all this new lumber available, we started creating all sorts of wooden projects. It was a great way for dad (Nathan Yoder) and the boys to work together.
After a few years of these wood projects (and hands on training for the boys as they grew up), we eventually we got into custom sawing work. This lead to more requests for custom wood products, and over time it grew and played a large role in the business we are today.

Cutting logs into valuable lumber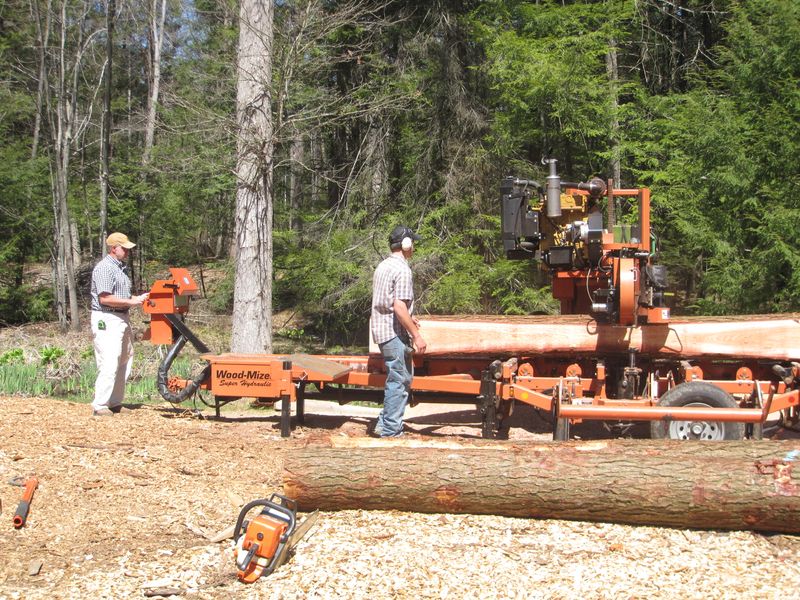 Cutting Slabs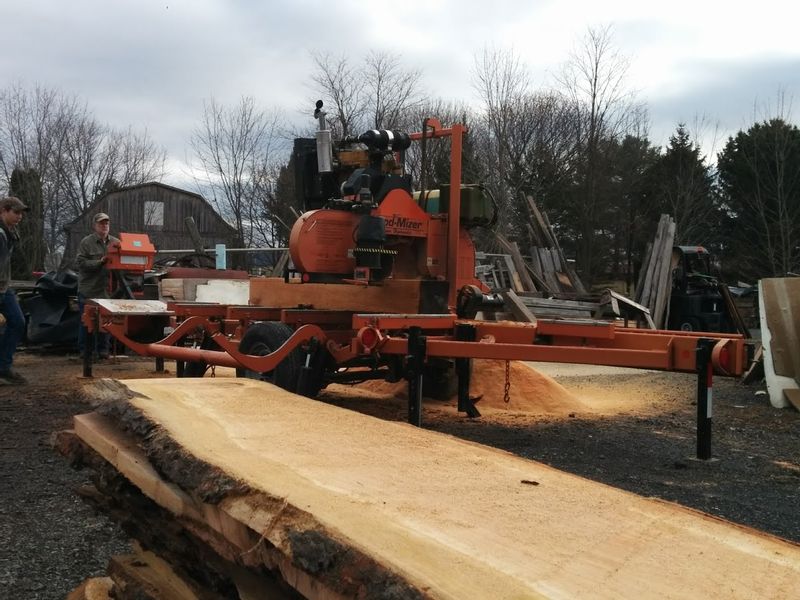 Lumber Stacked in the Kiln to dry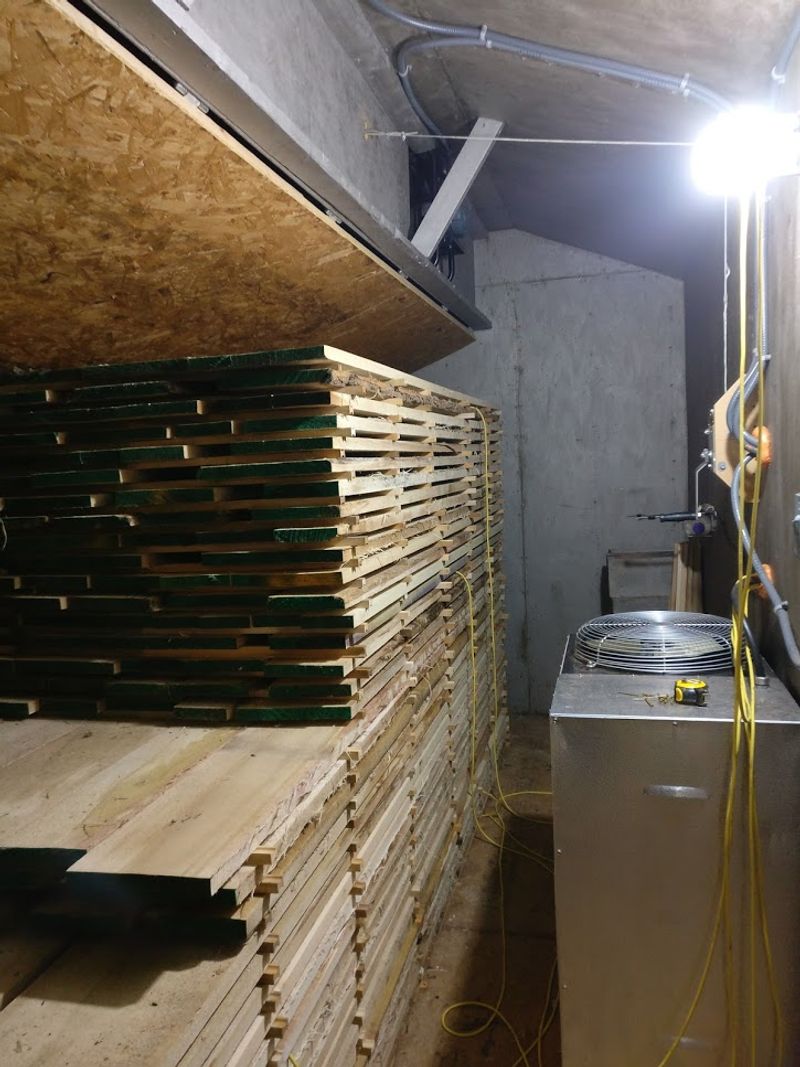 From Tree to Fine Furniture!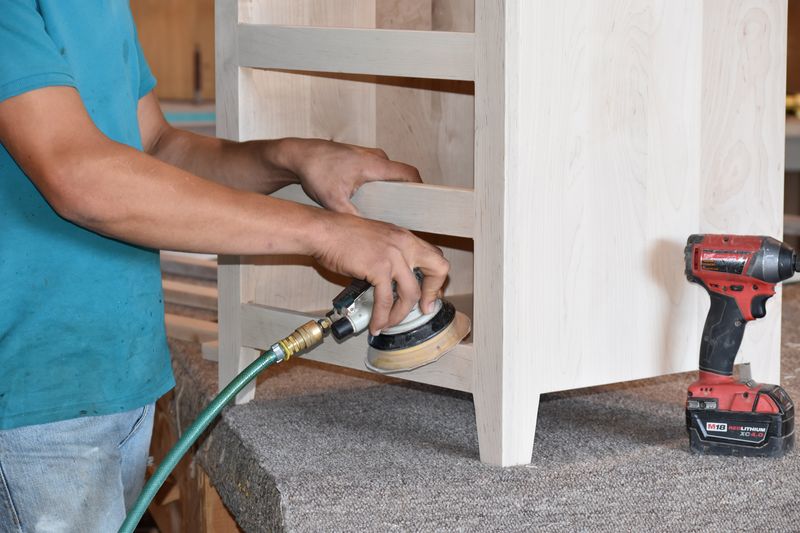 We love using slabs from our own lumber for live-edge tables and other unique pieces, such as this light fixture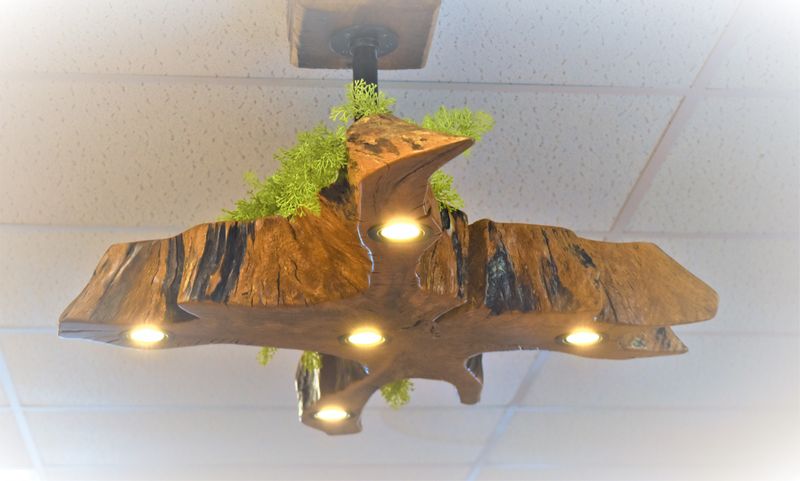 This journey in woodworking has led to hone wonderful craftsmanship and skill in building fine real wood furniture.
What started off as a home project, turned into a lifelong passion and business for our entire family.
We have enjoyed every step of the journey and love making custom-made furniture!
From cutting your hardwood trees into lumber, to creating your very own custom piece of real wood furniture with said lumber, to everything in between.
We love wood work!