Live-Edge Furniture - Wood's Natural, Rustic Beauty Made Into Gorgeous Custom-Made Furniture Pieces
---
Live-Edge Walnut Bedroom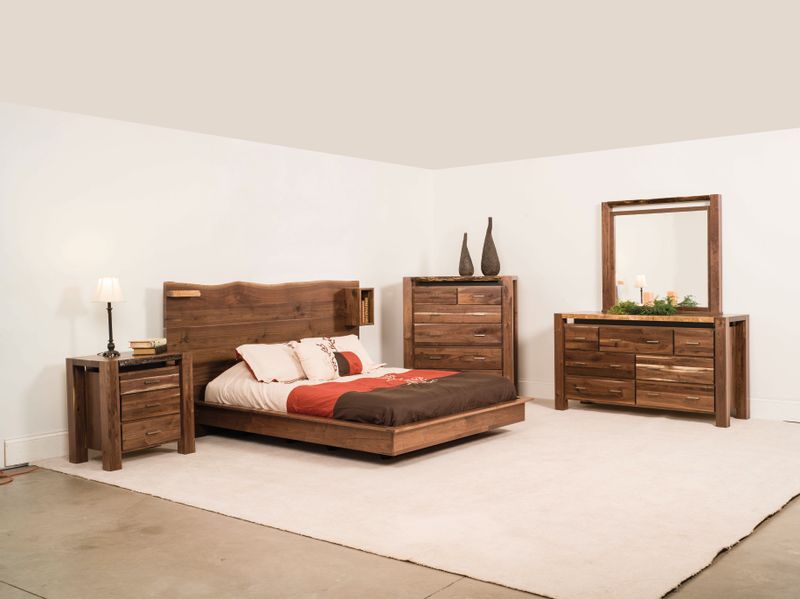 Live-Edge Furniture: the name pretty much sums it up, right?
The term refers to lumber that has been cut into slabs of the desired thickness, but instead of cutting away any knots or flaws to create symmetrical boards with clean, square edges, those natural elements are left entirely and only the bark itself is removed.

It's easier to identify furniture made from live-edge wood than to understand what it really means.
When you look at custom live-edge furniture you can see the profile of the tree that yielded the wood for the piece.
If you examine the edges of the wood slabs, the rough, thick texture of the tree's surface is still visible.
The natural origins of the wood are quite apparent in these "live-edge" items.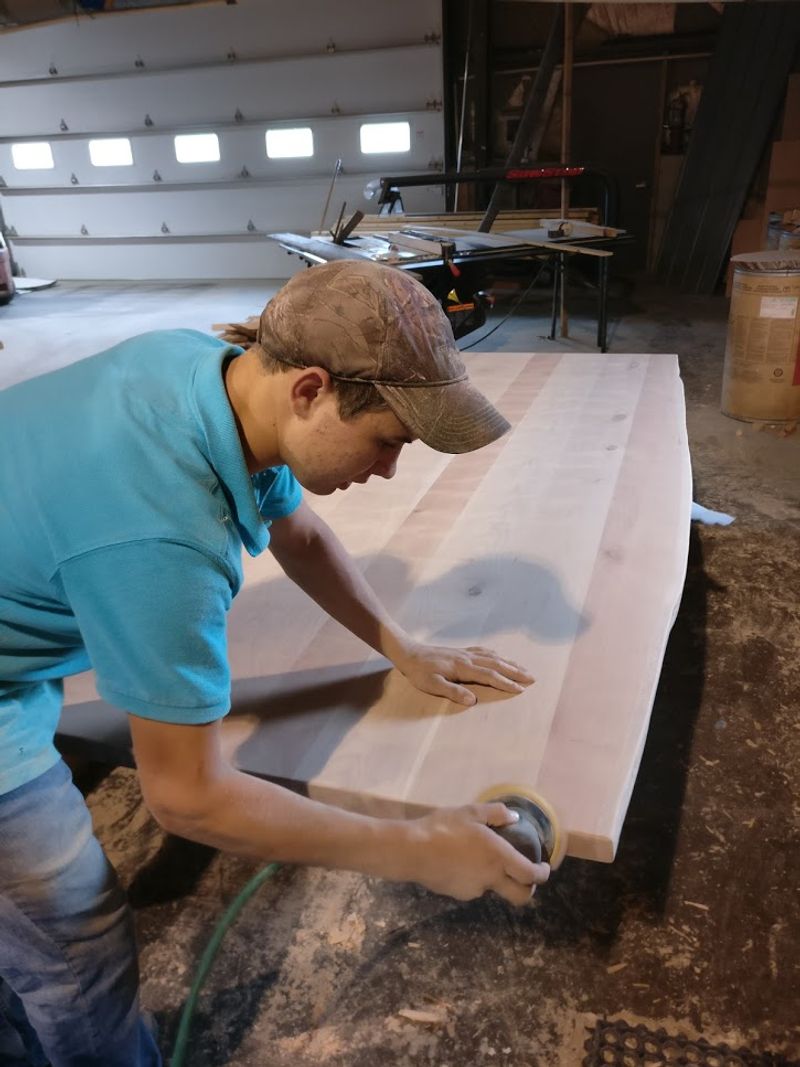 Lavon doing the final sanding before the Rustic Cherry slab heads into the finish room
Here at Railside Furnishings, we love to create pieces that describe your taste—on any piece of furniture.
Although it's frequently associated with rustic décor, live-edge design can fit with any style where the natural beauty of wood and a tradition of craftsmanship are leading.

Pair clean-lined bases with tops that showcase wood's natural beauty through butterfly joints, a live-edge, and heavily burled or figured grain.
Bringing out wood's beauty — flaws and all — has again captured the design world's attention!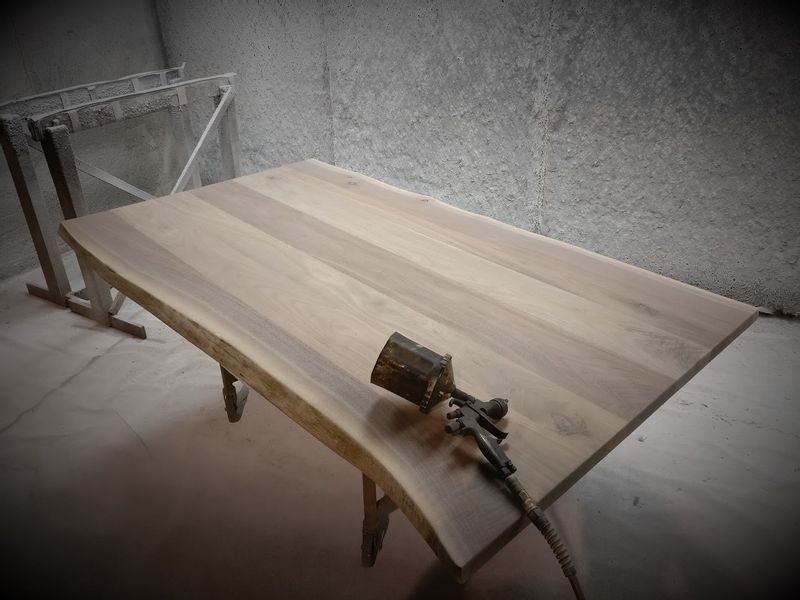 A walnut Slab in the finish room just before the Clear Coat is applied
Can you visualize the tree that this cherry slab table once was?
Imagine a tree in your backyard that was struck by lighting or felled in a storm. Or perhaps the tree you played in as a child is needing to be felled.
Instead of cutting it up for firewood, let your dreams fly and we'd love to make them a reality!
A completed beautiful Rustic Cherry live-Edge Table — ready to head out for delivery
We do as perfect of a job as possible; producing something of beauty even out of nature's rejects.
Embrace the craftsmanship, and simplicity!
---
Looking To Add Our Live-Edge Furniture To Your Home?